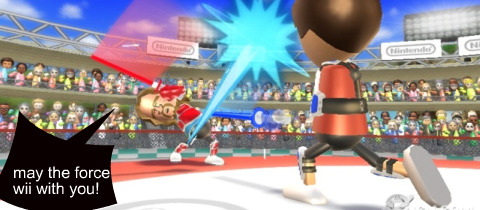 This is a combo promo currently available from Amazon Canada. If you buy the Wii Sports Resort Game (which comes with 1 motionplus controller), and an extra motionplus controller, you get $15 discount on your order!
Add the game and the extra controller to your cart, and you will see the discount at checkout. Now, as the game is only $55 and the extra controller is $20, this means you end up paying $60 after the $15 discount has been applied.
If you were considering buying Wii Sports Resort for Christmas, I would highly recommend going for this package deal with the extra controller. I purchase the game a while back, but I only have the 1 motionplus controller. This means we cannot play the 2 player fun games, like light-sabre duels! I really must buy a 2nd motionplus controller some time soon.
As for the game itself, all the mini games are pretty good fun. The archery in particular is one of my favourites. This is a great party game, and would be a good Christmas present.
Oh, and free shipping is standard!