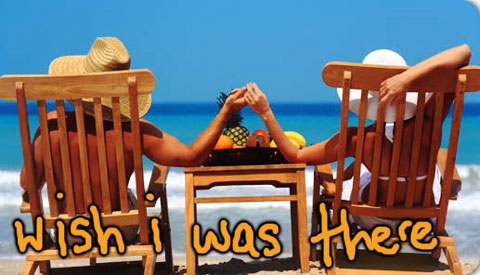 If you're one of those people who likes to plan ahead,  then in this case, it might pay you to do so! There's a special promo if you book your Westjet Vacation early.
There are quite a few terms and conditions associated with this deal. They're detailed on the website itself, I don't want to bore you by pasting them all in here! But the gist of it is that you book your vacation now, and you'll be rewarded with up to $400 travel credit, which can then be used on Westjet air travel within a year. I'll just paste in the important dates for future reference:
Valid for each WestJet Vacation air and hotel booking made between July 8 and September 30, 2009 for travel between November 1, 2009 and May 15, 2010. Blackout dates are from October 9-13, 2009; December 18, 2009-January 4, 2010 & April 2-9, 2010.
So if you're planning on a lovely sun vacation between those dates, you should definitely check out the prices on Westjet. If their prices are decent, then you might as well try and bag yourself $400 free travel credit thrown into the bargain.