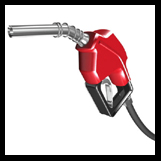 UPDATE - coupon now expired.
Who could say no to free gas? Not me!
With the gas prices lately, this is the kind of offer you should think about taking advantage of. It's an online coupon targeted at Western Canada.
If you spend $200 or more on your grocery shopping @ your local Real Canadian Superstore, they'll give you a free coupon to claim $25 worth of free gas @ the Gas Bar. $25 worth of free gas is great!
Some important points:
Valid in locations in Western Canada, including Yukon, BC, Alberta, Saskatchewan, and Manitoba (also available in Thunder Bay)
Purchase between Saturday 13th & Friday 19th September, 2008
Spend free coupon before Wednesday September 24th, 2008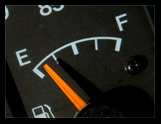 If $200 sounds like quite a high minimum spend to you, why not think about adding a few things to your order to try and reach that level?
E.g. When I used it at my grocery store this week, I stocked up on paper towels, canned soup, laundry detergent, lasagna sheets, baked beans … anything I could think of that I will be able to store for a while and use it whenever I need it! Just take the printable coupons with you, and you get your free gas coupons!
- Anna