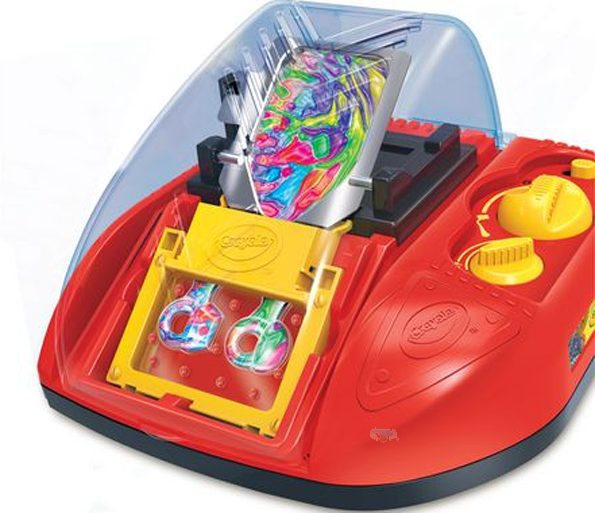 Good morning, my fellow Bargainmoosers! WalMart is having a very decent deal today on their stock of Crayola Melt N' Mold Factory. It normally costs $59.99, but you can now buy it for just $29.97. You'll also get free shipping when you purchase this item, so that's another nice bonus!
The Crayola Melt N' Mold Factory is one cool toy. You can create your own unique multicoloured crayons with this bad boy! You can see a video of how this product works by clicking here.
This is definitely a great gift idea for kids who love to be creative. With this Crayola Melt N' Mold Factory, kids can think outside of the box and have fun with a product that encourages them to be unique and original.
I certainly wish I had a toy like this when I was a kid! I enjoyed using Play-Doh and  plaster-cine when I was younger, and another favourite of mine was my Crayola travel kit (complete with approximately 64 different coloured crayons and a built-in crayon sharpener). If your kids enjoy drawing or if you know any children that would enjoy this Crayola Melt N' Mold Factory, then I highly recommend that you order this from WalMart before it's out of stock.
If you wanted to buy this Crayola Melt N' Mold Factory from Amazon, it would cost you $57.90. I've included a brief review of this product from a satisfied WalMart customer below:
I bought this as a Christmas present for a 10-year-old. She can run it on her own. It works well, as advertised, and safely spurs creativity.
This may not be in stock for very long, so check out this deal now! I hope you all end up having a great weekend, my fellow bargain hunters!
(Expiry: Unknown)