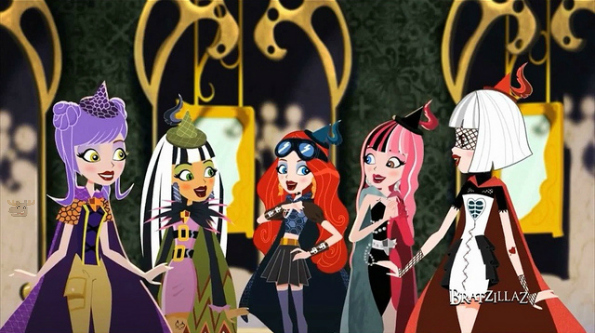 There are several popular companies making dolls these days and Bratz is one of the ones that became super popular a few years ago as a Barbie alternative. I found a selection of Bratzilla Dolls on sale from $22.94 down to just $11 each. Pick up a bunch of dolls for your little girl and get it shipped to your local Canada Post location (or Grab & Go locker) for free.
These dolls are my favourite among the different Bratz lines as they have awesome accessories like capes, hats, and brooms. They are the perfect little Halloween-themed dolls and I would love to pick one or two up myself. Four out of five of the dolls in the series are currently in stock: Cloetta Spelletta, Jade J Adore, Meygana Broomstix, and Yasmina Clairvoya. You guessed it - all these Bratz dolls are witches!
These dolls come loaded with some pretty cool features. They are made with articulated, posable bodies. Their eyes - instead of being painted on - are actually glass. Each character has her own special power and a personal "witch mark" symbol to suit her personality. I just love the fashions with capes and little witch hats. My favourite by far is Yasmina Clairvoya as her outfit is just awesome. She also reminds me of Sherlock Holmes - it has to be the hat.
Each Bratz doll comes with a broom hair brush, doll stand, and spell scroll. They also come with Character Cards that reveal "augmented reality" content when you hold them up to a webcam. Essentially, there is a virtual doll animation and character video. That is super cool!
While not one of the Bratzilla dolls, I also wanted to mention that Yasmin from the Bratz My Passion Dolls is also on sale from $22.94 down to $11.
I just adore these little witch dolls from Bratz and I think they would be perfect for Halloween or just as regular gifts. You might even want to pick up one or two as Christmas gifts. For $11, you cannot go wrong with a couple of these dolls.
(Expiry: Unknown)