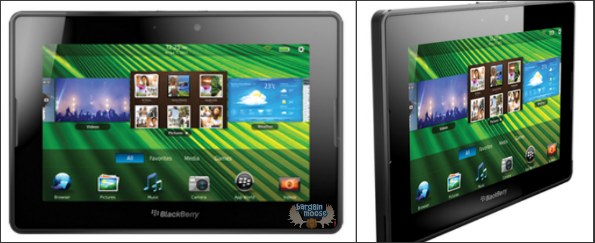 It is deals like this, that just make me want another tablet. Walmart Canada is selling the Blackberry Playbook for a price that can't be beat: a mere $178 for the 16GB, and you get free shipping as well.
Features:
Bluetooth 2.1 + EDR
16 GB Built-in Memory
Operating System - Blackberry Tablet OS (QNX)
Virtual QWERTY Keyboard
Mobile Email
Camera Features: 5 MP High Definition (Back Facing); 3 MP High Definition (Front Facing)
Display Resolution - 1024 x 600
Display Size - 7"
Display Type - LCD
This baby is bad-ass for $178! It is also the perfect accessory for that student heading back to school: play games, type notes, record lectures, and keep in contact with family on this sweet tablet.
The price also cannot be beat. Look around anywhere: these babies are going for $199 anywhere else. At Walmart Canada you are saving just over 10% (like $21) and also saving on shipping fees compared to some places.
I want one. Hell, I could sell my iPad 2 and even the money I would get for it used, could buy two of these. Isn't that sad?
Expiry: Unknown