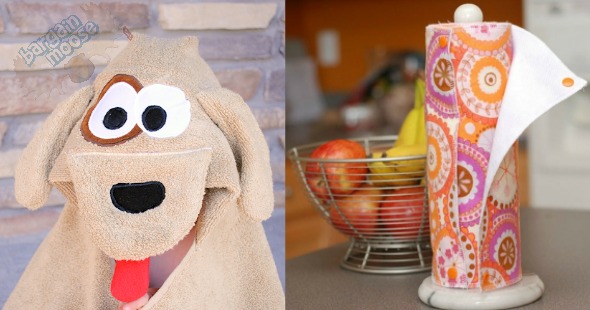 This Summer I have found a lot of great do it yourself projects that include the use of bath towels. The problem? Bath towels can be so expensive to just use as a project material. I have some good news though! Walmart Canada has a variety of Bath Towels for just $3 each, which makes those DIY projects a little more affordable.
Whether you are putting together some DIY projects like hooded towels for kids or stocking up for at the cottage, these towels are great. You won't find a large towel like this for just $3 anywhere else, I can assure you. Walmart even has the face towels for just $1 and hand towels for just $2 to match. These $3 Walmart towels look quite large too. They measure at about 27 inches by 48 inches. They are made of 100% cotton so they may shrink a tad bit though, I guess that is why the directions say to tumble dry.
There are five different colours available, so you can match your cottage decor or even get the colours you need for your do it yourself projects. The five colours include:
beige
brown
deep mint
french blue
white
Do you have a Do It Yourself project in mind already? Here are some of the cool ones I have found and want to try: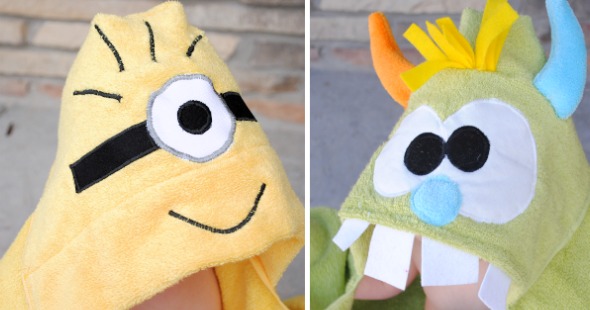 1. Hooded Towels for Kids & Toddlers
You can scour the web for many different designs for making hooded towels. I found lots of great ones at CrazyLittleProjects.com. They even have sewing tutorials and such if you are a beginner. With the colours available for $3 at Walmart.ca, you could probably make this Puppy Dog Hooded Towel with ease.
Things you will need:
brown bath towel
matching brown hand towel
some white, black, dark brown and red fabrics
iron on paper-back adhesive
The instructions are provided in the link above. If you get creative and try this project or another hooded towel, be sure to show us!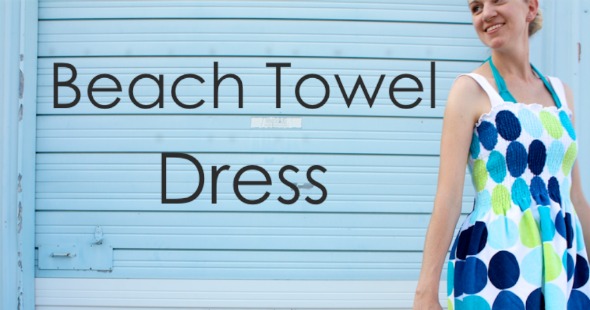 2. Towel Dress For The Beach
Let's face it - if we have had children, we may not want to strut around the beach in our Bikini. An excellent way to cover up when you're not swimming is with a homemade towel dress. This is an easy sewing project that will make great use of these $3 Walmart towels. Dry off and cover up at the same time when you get out of the water at the beach or pool. The easy-peasy sewing pattern can be found at AllFreeSewing.com, but you will need a sewing machine.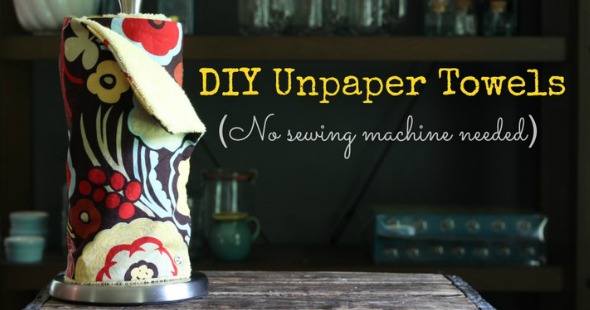 3. DIY Unpaper Towels 
No sewing machine is needed for this one. What an excellent way to be economical while saving money. I skipped cloth diapering, composting stinks, and I avoid paper towels if at all possible. That is my way of trying to be more eco-friendly. This idea for Unpaper Towels is genius though, especially since you won't need a sewing machine to complete the task. You can grab a YouTube video and learn how to hand-sew to get this project done. Everything you need and the instructions are listed here at Mommypotamus.com.
Walmart Canada offers free shipping on orders over $50, but unless you have something else to add to your cart you probably won't reach that total with just towels. Walmart Canada does offer free shipping to your local Canada Post Office or certain areas have those new Grab & Go lockers. Most stores have these in stock by the look of it too.
(Expiry: Unknown)