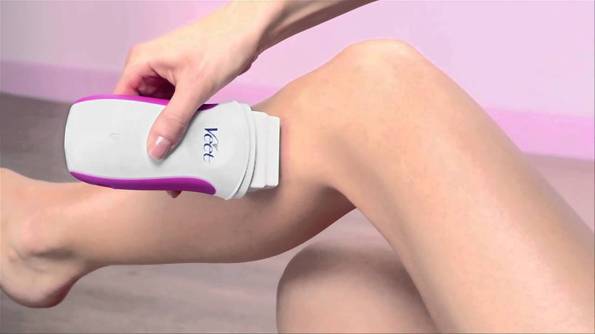 Oh, I have always wanted one of these Veet EasyWax Electrical Roll-On System Starter Kits but being the frugal person I am, I never wanted to spend full price. Luckily enough, I can have my cake and eat it too. Walmart.ca has the Veet EasyWax Electrical Roll-On System Starter Kit on sale from $27.97 down to $14. There are a few different shipping options as well.
This could be your chance to say your final goodbye to all those messy wax kits. You know, the type where you microwave the container of wax and then the stuff seems to magically get allover the counters and allover the floor where you are waxing? You won't have any more mess thanks to the Veet EasyWax Electrical Roll-On Sstem. This Veet EasyWax Electrical Roll On System is going to bring a whole new meaning to "wax on, wax off". This self-heating wax system would cost you $29.99 and up at other Canadian retailers, but right now at Walmart.ca you can pay just $14. So here's what you will find in the box:
1 electrical roll-on waxing device and lid
1 electrical cord
1 legs and arms wax refill cartridge
12 non-woven strips
4 post depilatory wipes
There are 226 reviews on this Veet EasyWax Starter Kit, so you will definitely be able to get an idea if this is the kit for you or not. This easy application set is said to give you salon results right from the comfort of your home, so I can't wait to try it out personally. There are refills on clearance sale as well. You can snag the Veet EasyWax Legs and Arms Refill on clearance from $12.97 down to just $6. Each refill comes with an additional 12 non-woven strips and an additional 3 post-depilatory wipes as well.
When it comes to shipping, Walmart Canada has a few different options. You can spend $50 and get free shipping on your order right to your door, or opt for one of the other two free shipping options that Walmart Canada has available now. You can get your purchase sent to your local Canada Post Office or local Walmart Canada Grab & Go Locker for free with no minimum purchase.
Moosers, have you tried a roll-on wax system before?
(Expiry: Unknown)