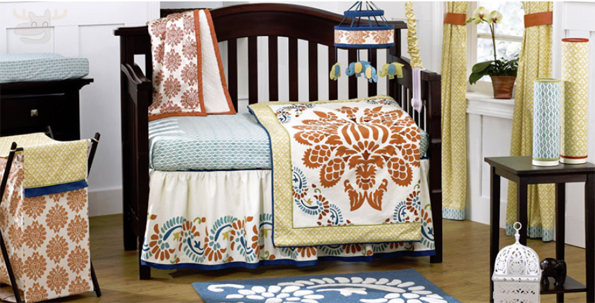 If you're decorating or re-decorating a young kid's room, then you'll want to check out this really cute range of décor online at Shop.ca. They are offering up to 76% off the items in the Kidsline range, and there are some super cute items to be had, at really great prices.
Now, while Shop.ca offers free shipping across the site, I've noticed that they've brought in this "bundling" threshold on some of their products ranges. For the Kidsline range, you must spend at least $20 on those items in order for the free shipping to kick in. This is still really reasonable, as when you look at the items available, I am sure that you will be tempted to throw a few things in your shopping cart.
Here's a quick list of some of the items on offer, in order of the highest discount percentages:
I've only highlighted ten items that have caught my eye – there are many more. Click through to the site and see!
Even if it's not you who is decorating, perhaps you know someone with a young baby who is planning to do so. Some of those items would make great gifts – especially the blankets.
(Expires: unknown)