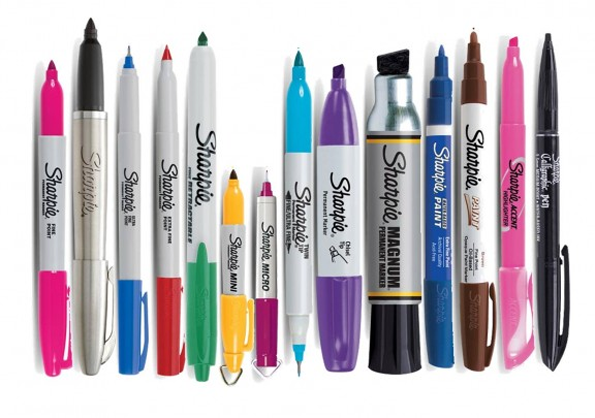 Have you ever seen the Amazon goldbox page? This shows you all the lightning and limited time offers which are currently on Amazon.ca While browsing there, I spotted a great deal on Sharpies – the popular brand of household marker. You can save up to 52% on select sets just now!!
I'm interested in telling you about this deal, as I think you will like it as much as me. I recently purchased a 12 pack of coloured Sharpies – and I use them for all sorts of things around the house! As well as for writing names on clothing tags, we use them for arts and crafts, and anything you can imagine. It's nice to have the choice in colours too… and not just a plain old black Sharpie.
Here's a quick rundown of the Sharpie items on offer today, in order of the most discount first:
It's hard to price compare these, as there are Sharpies everywhere, many different sorts all at differing price points. I did take a quick look on Staples.ca though – the same set of 12 fine point markers which is $10.99 above is $13.46 there. I'd maybe have a price compare yourself if you want to look at any of the other sets, but I think that in general – these prices on Amazon are good. There is one deal on Staples which is a little different though – this 24 set of coloured fine tip markers for only $18.50. That is good, but remember shipping from Staples is a killer unless you spend $45 or more.
Remember for Amazon, shipping is free on a $25 spend. Unless you have Amazon Prime, it's free all the time!
(Expires: Unknown)