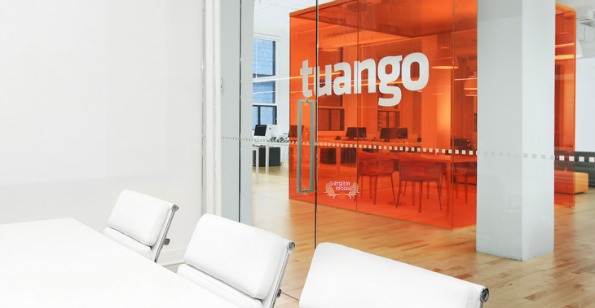 We haven't yet written about Tuango.ca, the QC bsaed deals site, so I thought I'd introduce them with this coupon code for 15% off any offer. Tuango kind of reminds me of WagJag for Quebec, which is where they are focused, but they do have deals for all of Canada.
Click here to shop @ Tuango.ca now
Coupon Code: BLOG15
Discount: 15% off
Expiry: 3rd May 2015
If you do live in Quebec or Ottawa, you can choose your city at the top left corner of the page. If you live outside of Quebec, choose elsewhere in Canada. While I live in Ontario, I think its great that there is a deals site like this for Quebec, as they seem to get the shaft on so many deals. But, because I live in Ontario, I want a piece of that pie too, so I'm glad they have deals I can take part in as well.
With summer coming, I am very interested in this deal for Yves Saint Laurent sunglasses. Regularly $299.99, they are on sale for at Tuango for $109.99, but after you enter in the 15% off coupon code, they come down to $91 ($18 off). Searching the net for YSL sunglasses, I found that they regularly sell for around $300. I didn't see one set for less than $180, which was the lowest price I could find and I don't know if that included shipping as well. There are six different models of these gorgeous glasses to choose from too, and you can have up to five pairs. They also come with a Yves Saint Laurent case. Shipping is $10 for this product.
Another great deal I see on Tuango's site is on this Reebok 2-piece bag set. It comes with a 23" duffel bag and Team Sports gym bag (drawstring) for only $22.99 plus $8 shipping. After adding the coupon, the total for this set comes down to $18.34 plus shipping. There are four colours of bag to choose from and it has everything you need to go to the gym. I think I'm going to buy this for my son who is in karate for all his sparring gear. It might also be great for myself as I like to swim and the drawstring bag would be good for my wet clothing and towel. Amazon sells just the duffel bag for $34.99 through a secondary seller.
Feel free to use the coupon for any other deal on the site as well.
NOTE: We have posted previous codes for Tuango in our coupon pages but we've rarely seen a generic coupon code for 15% site-wide, that anyone can use. We're on their consumer mailing list and they *sometimes* send us 20% coupon codes, but they're one-time use and not sharable anyway. The 15% coupon above is usable by anyone. :)