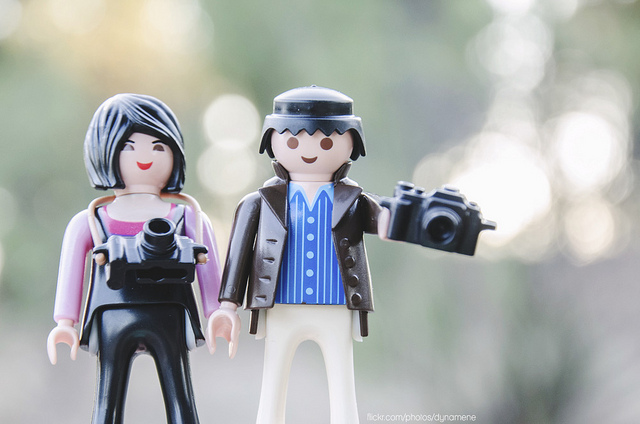 Our family has a lot of Playmobil and when I say a lot, I mean there are more Playmobil characters in my house than there is dust bunnies under the bed. That's saying something. While we do have a lot of Playmobil, I never buy it at full price. Sadly for me, it doesn't generally go on sale often and usually not for more than 20%. Of course, sometimes there will be deals on "select" sets and that's always a good time to get it. You might not get the newest sets, but will the kids really know? Toys R Us has a good selection of sets on sale for up to 40% off and you can add the coupon code CINEPLEXFEB to get another $10 off whatever you get.
Are your kids bored of summer? I think mine are really ready to go back to school and no amount of "go play outside" is getting them moving. Since I work from home, I really need my kids to keep themselves busy and one easy way I find to keep them busy is to buy them new toys. While they have quite a few toys already, a new toy can really spark interest in kids.
Because I'm a Playmobil expert, I can see the sets that are newer, like this spinning spaceship ride with lights, which was $64.99 and now $51.97 and will be $41.97 after the coupon code. It is only 20% off, although it goes down to almost 40% off with the coupon added. This is a great deal on a new set that like I said above will be discounted by 20% at the maximum somewhere else.
But, for the real deals, there are sets that are discounted by 40% and then the coupon is added. The camper is a great toy to have (we have this one), especially to take camping with you! It is 40% off, regularly $49.99 and on sale for $29.97. The $10 off coupon works with spends of $50, so you could add this children's club with disco, which is also 40% off. It is regularly $49.99 and now $29.98. We've got this set as well and it is really cool as you can hook up a music player and the characters can dance to whatever songs you are playing.
With both in your cart, you'll pay a total of $49.96 for both sets, which is almost like buying one and getting one free as you are saving about $50. You'll also get free shipping on $49 so that bonus is added as well.
Photo credit: Veronica Bautista
(Expiry: Unknown)