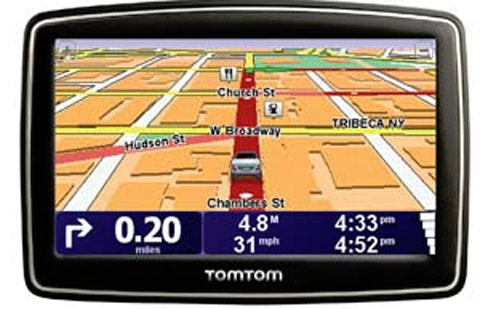 Map reading... navigating... being lost in foreign territory... it can lead to some nasty in-car arguments. That's why it is essential to have a GPS these days! I spotted a decent deal on this TomTom XL 340·S GPS NAVIGATOR from The Source Canada.
The TomTom is only $109.99, plus you can get free shipping to your local store.
I also thought this could make a good Father's Day gift, if you were willing to spend that amount. If it's a bit out of your budget, you could even consider grouping together with a few family members to buy it. That's what me and my 5 sisters usually do for family pressies!
I really don't drive many new places so I don't have a GPS right now. If I needed to, I think I can get google maps on my phone for an emergency. However, if I am renting a car in a foreign country, I almost always rent a GPS too, or I would literally be lost without it.