Threadless T-Shirts Discount - $5US Sale! (Get Them Fast)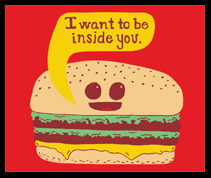 I've just got word that the excellent US based tee shirt site "Threadless" are having a $5US sale on loads of their t-shirts! If you happen to be spending $50 or more, make sure you use the coupon code "lovesthreadless" to get a $3 discount – not much, but better than nothing!
As is usual with their semi-yearly promos like this one, they sell out quite fast. If you see some tees you like, make an order asap.
The easiest way to find which tees you want – check their size chart if you've never bought from them before. Then go to the $5 section on Threadless.com, and narrow down by your size, and you can see exactly what is left in stock.
I'm trying my order now, and the site is running quite slow too – they must be very busy!
I've bought from them a few times, and their tees are excellent. Their designs are pretty unique, and I have never met someone wearing the same t-shirt as me! In fact, I get comments about them quite often… people love them!
Shipping to Canada depends on how many you buy, but there is a bulk discount for shipping. For example, only ordering 1 t-shirt means your shipping cost would be $9, which is a deal killer. But ordering 4 tees, shipping is a total of $15, meaning $3.75 per tee.
Obviously with the exchange rates, a $5US tee would be about $6 Canadian. Even so - still an excellent price for uniqueness!

UPDATE - use coupon code holiday08 to get an extra $3 off your order