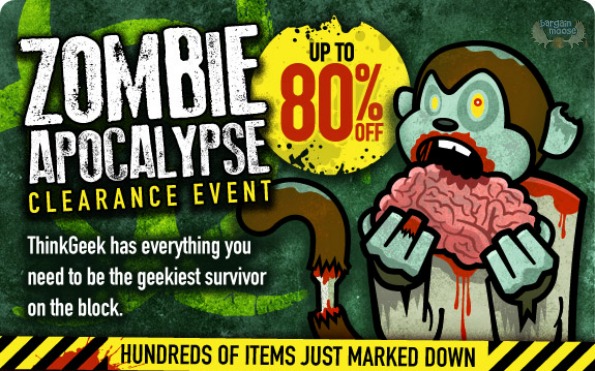 Thinkgeek (US) is one of those US companies that I have to post about every once in a while when they have really good sales, like now. Thinkgeek has just started their zombie-rific up to 80% off clearance sale!
My little geek heart is all a flutter at the toys and the prices! Check out these categories:
So, some things are over 80% off - seriously. I found this Dota2 Inflatable Donkey that was $39.99 and is on sale for $4.99. That is 88% off. I have no clue what exactly that is from, but it is a great sale price. I'm not sure exactly what you would do with an inflatable donkey, but cos-playing comes to mind.
Shipping depends on what you are buying: How big, how much, where it is being shipped to - you know the drill. You may be subject to duty/customs.
(Expiry: Unknown)