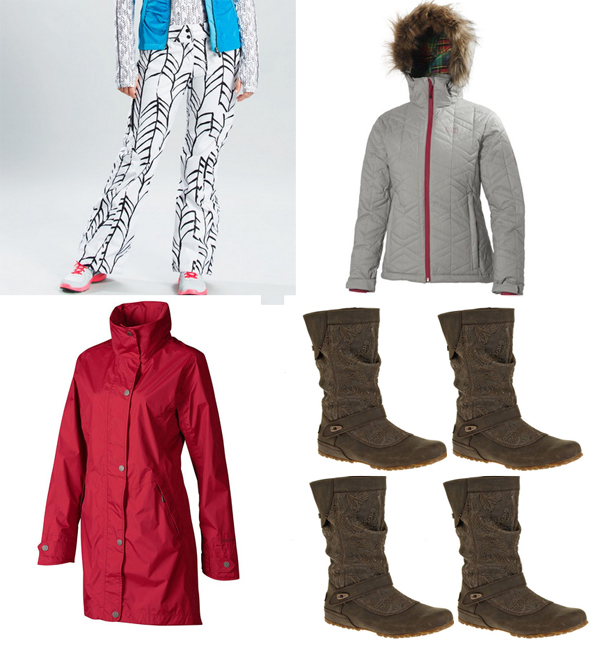 A few weeks ago here, I introduced you guys to a newish online store, The Van. It's actually the outlet arm of popular outdoor clothing site Live Out There, and there are a ton of great bargains to be had on The Van! When I last wrote about it, the maximum saving you could make was 70% on some items in the sale section. But just now, you can actually save up to 80% so I thought it was worth another mention!
When you click the above link, you can see ALL the sale items. But they have some handy filters down the left hand side if you are looking for something in particular.
Who Wants a Possible Extra 15% Discount?
If you choose one of the sale items that is a slightly lower percentage discount (50% or less), we actually have an exclusive coupon code to get you an additional 15% discount on your order! Just use The Van coupon codeMOOSE15 on those items.
For example, this Helly Hansen Women's Naiad Dresswas $64.99, it's priced at $38.99 and it drops further to $33.14 when you add the exclusive code.
Examples
I'd like to highlight a few items which I think are great deals and worth a look:
Coming in at an 80% discount are these Lole Women's Tokyo Walkshorts which were $89.99. Lole is a popular brand, and you can grab these shorts for only $17.99 just now! Sizing is quite limited on these though.
I am really digging the design on these Women's Alexa Pants, also from Lole. They were $239.99 (!) and they're now only $71.99 – that's a 70% discount. They're pictured at the top left.
This Helly Hansen women's prime jacket was priced at $399.99. But knock 60% off that price, and it's now down to only $159.99. This jacket looks super-cosy, don't you think? It's pictured at the top right. Another jacket which looks really sweet is this Marmot Women's Mattie Jacket, down 50% from $224.99 to $112.49 and it drops to $95.61 with the coupon code (pictured bottom left).
In the boots range, I'd be quite partial to these Merrell Women's Haven Pull boots – down from $179.99 to only $89.99, then $76.49 with the coupon. These are pictured above, at the bottom right of the image.
What About Shipping?
As for shipping, it's a flat rate of $9.99. That's a bit of a bummer to be honest, but the seriously highly discount percentages mentioned above really make up for this.
(Expires: unknown)