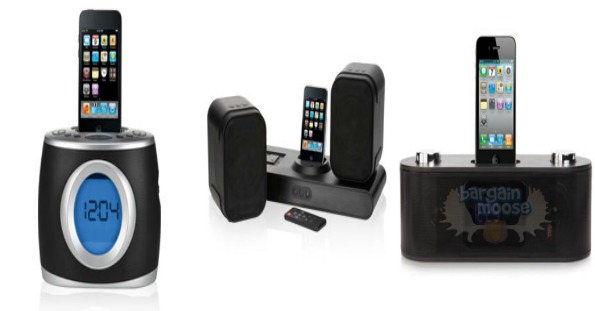 The Source Canada is having a great sale on select iPod Docking Stations right now.  They have them on sale for up to 62% off the original prices until 29th February 2012.
Here are a few of the highlights of this sale:
Even though the sale says 50% off the original prices, as you can see from above, I found items on sale for 62% off the original prices.  I really like these types of systems for music and these are some good deals.  I have an iPhone and we use an iPhone/iPod docking station at our house as an alternative for a bulky stereo system.  It takes up a lot less space and you don't need a ton of CD's stacked near by to listen to your favorite music.
(Expiry: 29th February 2012)