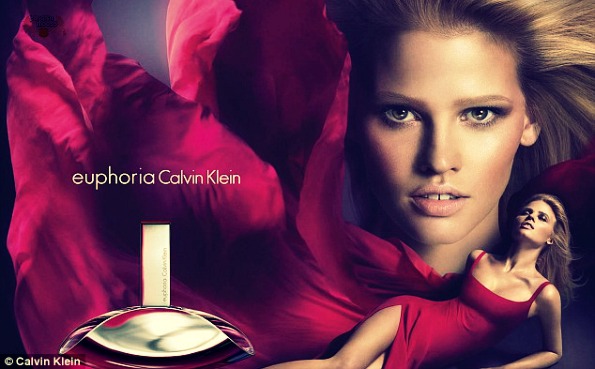 The Shopping Channel has 50ml and 100ml bottles of Calvin Klein Euphoria Eau De Parfum for women on clearance with free shipping on either size of bottle. With the following coupon code, you can get an extra 20% off the perfume.
Click here to purchase 50ml of Euphoria @ The Shopping Channel now
Click here to purchase 100ml of Euphora @ The Shopping Channel now
Coupon Code: TURKEY20
Discount: 20% off clearance
Expiry: 13th October 2014
Let us talk brass turkey: price. The 50ml bottle of Calvin Klein Euphoria retails for $78 and is on sale for $58.50. After coupon code, expect to pay just $46.80 for the bottle. Shipping is free so you will only have to pay tax on top of that. Now, the 100ml bottle of Euphoria retails for $102 and is on sale for $76.50. Use the coupon code above to bring this perfume down to $61.20.

The best value is your larger bottle as you get double the volume for an extra $15.
Let us do a little price comparing, shall we?
Hudson's Bay Canada sells both the 50ml and the 100ml bottle. The 100ml bottle costs $110 and the 50ml bottle is currently $85. Sephora Canada sells the same perfume at the same price as Hudson's Bay: $85 for the small and $110 for the large.
The closest competitor to The Shopping Channel is The Perfume Lounge where these bottles are $42US (50ml) and $58US (100ml) respectively. With the exchange rate, you are looking at $47.03 CA and $64.94 CA respectively if your credit card does not charge a fee for foreign currencies, which most do. Add approximately 2.5% to those amounts for credit card fees. Perfume Lounge also charges $7.95 US flat rate shipping. Suddenly, The Shopping Channel is far ahead again.
This perfume has notes of:
Pomegranate, Persimmon, Green Notes, Black Orchid, Lotus Blossom, Champaca Flower, Liquid Amber, Mahogany Wood, Black Violet, Cream Accord.
It is also described as a sexy and chic perfume. I have never had the pleasure of smelling it but I do like the shape of the bottle. The shape seems very sensual with its gentle curves.
I am most excited about this deal because perfume rarely goes on sale at any of the big Canadian stores. I am also stoked about the free shipping. Shipping costs can add up in a hurry so this deal is just so much sweeter with the sale price, the coupon, and the free shipping together.
For this and any future The Shopping Channel coupon codes, visit our forum.