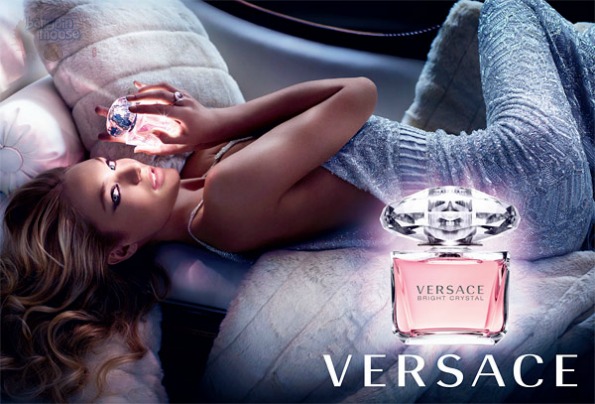 The Perfume Lounge has a glowing deal on the lovely Versace Bright Crystal perfume. Pick up the bottle for only $59 US.
We must explore why this is such an amazing deal. If you look at today's exchange rate, then $59 US is going for about $64.30 CAN as I write this post - so don't let the currency scare you. First time buyers will receive an extra 10% off, bringing your total down to just $53.10 US ($57.87 CAN).
When you price compare this little gem, you'll see why I am pretty excited about this deal (despite not being a Versace fan myself). The Bay Canada has the same size bottle - 90 ml (3 oz) - for $116. Sephora also has the same 90ml Versace Bright Light Eau De Toilette for $116.
Versace describes their own scent as:
...characterized by a fresh, vibrant, flowery scent. An enthralling and voluptuous fragrance, for the versace woman who is strong and confident yet feminine, sensual, who loves to be enveloped in a fragrance that tastes of juicy pomegranate grains, iced freshness and shining yuzu. A scent that then flows into the beauty of magnolia, peony, and lotus flowers in a mixture of voluptuousness and transparency, and delights you with its subtle sensuality.
I know perfumes can be hard to buy online, which is why I will often make a list on my phone of scents I want to familiarize myself with and when I am walking by a local store that has those testers I will smell the perfumes I want and note on my phone any I love. I never buy perfumes in store anymore because it is highway robbery!
Receive free shipping on all orders and $1 rewards for every $10 spent.
(Expiry: Unknown)