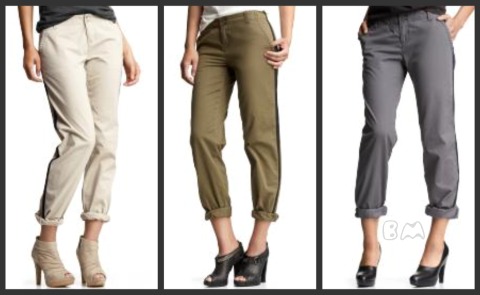 Going frugal this spring? Check out this fabulous clearance deal on Tuxedo khaki pants for women at The Gap. Originally priced at $59.50... you can get them for only $14.97 a pair! Thats around 75% off!
They come in 3 different colours:
Blue Slate (size 0)
Olive Branch (Size 0 - 12)
Oak (Size 0 - 14)
Great look, and love the stripe down the side.. gives a really nice classy look to them.