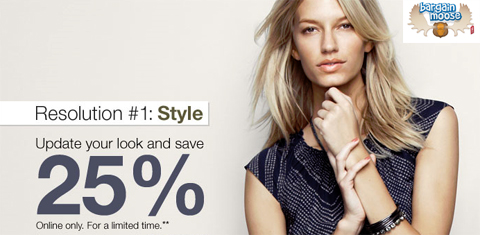 What's your style resolution for the New Year? The Gap has just released a new coupon code for a 25% discount off everything.
Click here to use The Gap coupon code online
There is an awesome selection in every category. I`m sure that there really is something for everyone! Here`s what is on my list...
Ladies
Men
Kids
Babies and Toddlers
There really are too many great items to list! I really am impressed with this sale.
Free Shipping when you spend $50 or more.