The Dry Cleaner Canada: Discounts By Email!
If you register online @ TheDryCleaner.com, you will instantly get a $5 coupon to your email, giving you discount on your dry cleaning.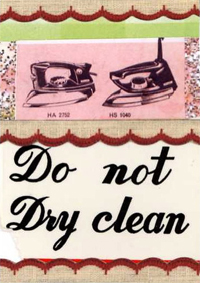 You can put in your postal code and see all the eligible Dry Cleaning stores near you.
When you are adding the details for your date of birth, be sure to be accurate. They will send you a free coupon for $15 discount off $30 on your birthday. Just make sure you add the correct date, just in case they ask for ID in-store. :)
You know, I don't think I have ever used the Dry Cleaners in my entire life. I guess I don't buy many clothes that are dry clean only. Those that are dry clean only, I throw in the washing machine on cold!
Thanks Vintage-chica!