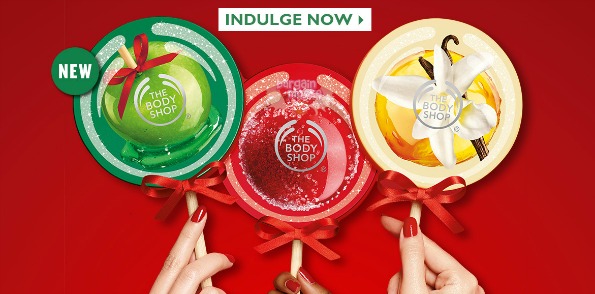 Get 40% off your purchase this weekend at The Body Shop. With Christmas creeping up on us, now is the time to get those beauty gifts for those special someones.
You don't need a coupon code for this deal, you just need to shop. You'll see the prices already discounted if they are on sale and there are some exclusions. You can easily see these by clicking the exclusions apply link. It is not applicable on two for something deals, 50% off hand creams (why get 40% when you can get 50%?) and a few select products.
I think The Body Shop is the perfect place to shop for those service providers you are thankful for. These could include your massage therapist, you children's teachers, your delivery man, the bus driver and the list goes on and on. While the gift sets are not on sale, you could make your own.
Body butters are what The Body Shop is known for, and you could do a trio of these (or more) in a fun and decorative way. There are so many that sound delicious enough to eat (but don't), and will do wonders to your skin. I use my body butters as hand creams and on my dry winter legs and absolutely love it. I am usually very scent-averse, but I find the Body Shop's scents do not bother me. The body butters are normally $20, but you'll get them for $12.
If you'd like a new scent to try, the glazed apple sounds absolutely dream. Give a gift of apple body polish (was $20, now $12), the glazed apple shimmer lotion (was $12, now $7.20), which is perfect for holiday festivities and the glazed apple home fragrance (was $5, now $3). You'd spend less than $25, which is great for a secret santa gift.
For a limited time, you'll also get a free sample with your $75 purchase, and you'll also get free shipping at that amount. If you spend $50, shipping is $5.
(expiry: 10th November 2014)