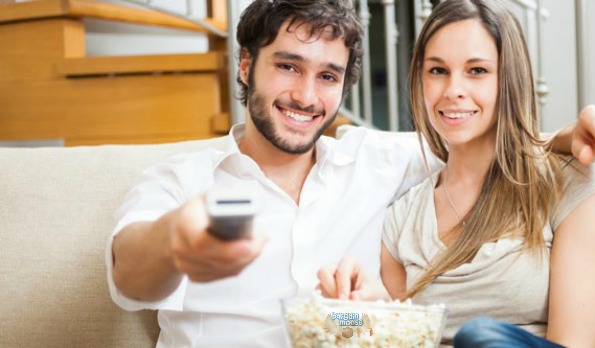 I recently noticed a RedBox at the corner by my house in front of my favourite bakery. My kids have been looking at it with interest as well, as they love movies. There is just something about going and picking out a few movies that is fun for a family. Teambuy has a great deal on with five movie rentals for $5. If you are an avid renter, and even if you aren't, you can save some money with this Teambuy deal.
While I don't typically rent movies, I think this deal may work out perfectly for my summer vacation. We will be camping and sometimes while camping, you just want to chill and maybe watch a movie on the laptop. I don't want to go out and buy a bunch of DVDs to watch, so renting some would be perfect! I didn't realize how cheap RedBox already was, as it is much cheaper than renting a movie on your television from your cable provider. I could rent five movies and more, for that price!
You don't have to rent all five movies at once; you'll get five promo codes that you can use when going to get your movie. Renting is really easy too. You simply select your movie, wait for disc and go. Returning it is just as easy. It says that they have all latest releases on DVD and Blu-ray, so you aren't paying $5 for five rentals of 1999 movie releases. It looks like they have the newest movies like Divergent and Rio 2. I saw Rio 2 in the theatres, and it's a good one.
You can keep the movie for as long as you like, but additional fees will apply. Also, the promotional amount will expire on November 21st this year, but your paid amount of $5 never expires.
Bargainmoosers, have you used RedBox and what are your experiences? Share with me in the comments below!
(Expiry: 13th August 2014)