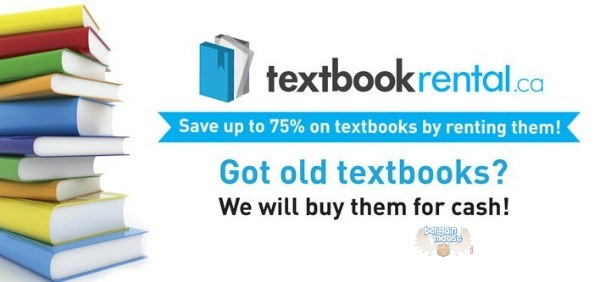 If you have procrastinated getting your Textbooks and are now looking at an astronomical bill from your university's bookstore, take a sec to grab a couple of these groupons from TeamBuy. For only $15 get $40 credit at Textbookrental.ca towards textbooks.
If it doesn't link directly through, the deal is through Barrie.
The main thing you need to know is this voucher expires the 30th of September, 2011. The end of this month. So this voucher is really for students who have waited to check out their courses to buy their textbooks. My hubby use to do that, that way he could add and drop based on his impression of instructors and whether he liked the courses or not.
Full details:
Includes a $40 credit towards textbooks at Textbookrental.ca.
Offers ALL textbooks for university and more!
Ships across Canada. Redeem online.
Only 1 coupon per order.
Max 2 per person. Max 5 as gifts.
Tax not included.
Universal Details
Expires: September 30, 2011
I rented one of my textbooks this year, it saved me a good chunk of money. :-)
A little under 1 and 1/2 days left as of this post. [More textbook rental coupon codes]