Trust me, this is one notebook that will actually get you excited to go back to school. This week, Tarte Cosmetics released their new Blush Book, and get this: it has TEN different shades and only costs $57!
Officially, it's called the Tarte Blush 101 Amazonian Clay Blush Palette. It's valued at $150 USD (so just under $200 CAD).
And at that price, Tarte isn't messing around when they say this will sell out fast.
This kit is a godsend for people like me who love variety but hate keeping track of tons of different compacts.
Let me put it this way. I swear by the PÜR Cosmetics 4-in-1 Blush Book, which I originally bought for about $40 – and that one only comes with FOUR blushes!
The Tarte Blush Book comes with eight blushes, one highlighter and one bronzer in these colours: spirit fingers, rah-rah!, homecoming, slumber party, pop quiz, team spirit, study sesh, extra credit, l.y.l.a.s. and secret crush. Here's a closer look at swatches of all 10 shades: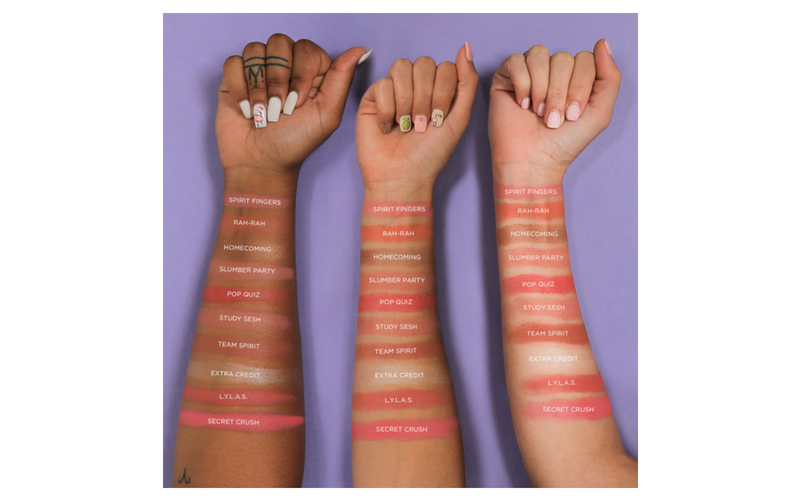 You're limited to six blush books per customer, and you might want to hurry if you're planning to buy any for back-to-school presents or Christmas gifts.
Shipping is free on orders over $50, and you can add on a sample for $1 CAD.