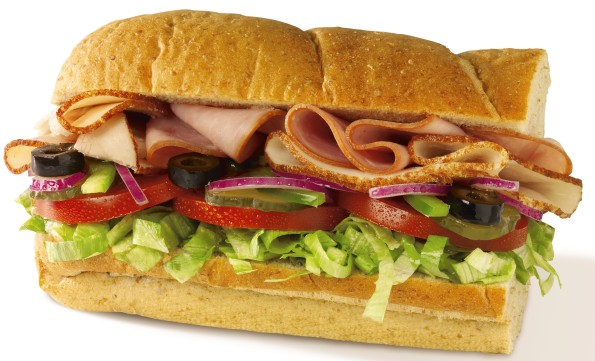 Subway Canada has launched a new promotion to get that belly of yours to be warm and full. The Subs Days Deals are back, and for a limited time you can enjoy a different 6" sub each day for just $3.99. This is similar to their Sub of the Day promo, but slightly different. Either way, the options look delicious and I can't wait to rest my teeth on this promotion.
Breakfast, lunch or dinner, Subway Canada has a meal for you. For a limited time, each day of the week you can get a different 6-inch sandwich from Subway Canada for just $3.99. The sandwich changes each day, so you can even enjoy this promotion for several days in a row and not get bored of it.
Here are the 6" subs available each day for just $3.99 at your local Subway Canada restaurant:
Monday - Oven Roasted Chicken Day
Tuesday - Turkey Breast Day
Wednesday - Subway Club Day
Thursday - Savoury Italian B.M.T. Day
Friday - Tuna Sandwich Day
Saturday: Sween Onion Chicken Teriyaki Day
Sunday: Steak and Cheese Day
I have tried all of these sandwiches except the Savoury Italian B.M.T. Sub. My favourite has to be the Sweet Onion Chicken Teriyaki Sandwich, but since that sub is also part of their Sub of the Day promo, I might enjoy a Savoury Italian B.M.T. just to try something different. I mean, they all look and sound pretty delicious so making a decision like that might be tough. Good thing this promotion will be around long enough for me to try each of the deals!
So you can probably see the similarities to the Sub of the Day deal. There are different subs available on some days though, and the Sub of the Day promotion allows you to get a footlong for $6 or a 6-inch for $4 (cost may vary depending on province), where as the Subs Day Deals just allows a 6-inch sub for $3.99. 
Moosers, what is your favourite Sandwich from Subway?
(Expiry: Unknown)