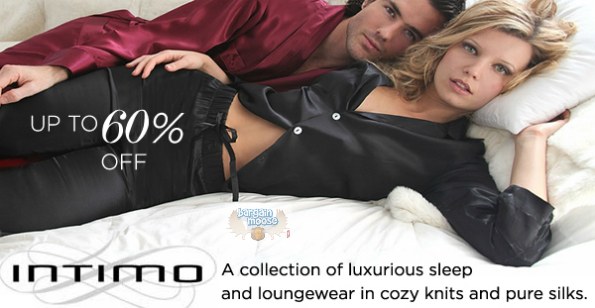 Stylehopper Canada has an excellent selection of Intimo luxury sleepwear and loungewear on sale for up to 60% off.
If you really want to indulge, Intimo has sets of women's silk pyjamas on sale for $95, originally $195.
If those aren't in your budget you can get the same classic pyjamas in satin for only $40, originally $80. Pair them with a classic satin kimono for only $35 (originally $80) and you have a fantastic new set!
If you are looking for something a little more plush, check out the Soft Knit Lace Trim Kimono for only $29, originally $68.
They have a great selection of short robes (kimonos) and pyjamas.
Shipping is free on orders of $50 or more.
Expiry: 19th, February 2012 (around midnight)