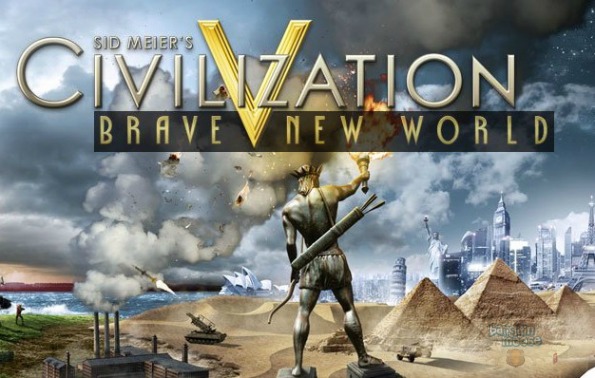 This is the first time since the release of the Brave New World expansion for Sid Meier's Civilization V that it has gone on sale. For a very short time save 33% on the Brave New World expansion. Originally $29.99, the expansion is on sale for $20.09 USD.
My husband is positively drooling over this sale, and I am pretty sure by the end of the night he is going to buy it. He has played Civilization since before I met him, and he introduced me to the game. We now play hot seat as a team and have managed to win a few games on King level so far with the Gods & Kings expansion. I think my husband has watched every video and read almost every article about the new expansion, so you can imagine how excited he is.
Here are some of the new features:
New Culture Victory
New Policies and Ideologies
World Congress
International Trade Routes
New Units and Buildings
Nine New leaders
New Wonders
Two New Scenarios: American Civil War and Scramble for Africa
I doubt this will be on sale again till maybe, if we are lucky, Cyber Monday. If we are not lucky, then there is a chance it might be on sale for Boxing Day. The expansion was just released this summer, so finding it on sale is going to be pretty rare for now. If you want any of the other Civilization series or expansions, most of them are 50% off right now as well.
Any Moosers out there play Civ? Who is your favourite leader to play? I like playing Napoleon, but ever since they changed Stonehenge from a cultural bonus to a faith bonus he has not been as strong.
(Expiry: 7th October 2013 10 AM PST)