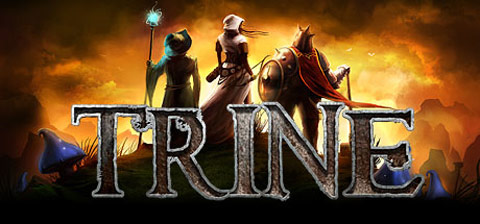 Right now on Steam, you can buy the excellent little PC game "Trine" for only $5!
Once you pay for it online, it is saved on your Steam account, and you can just download and play the game. It's normally $20, so the $5 sale is a special price for an unknown time.
The price is shown in US dollars, so that works out at about the same in Canadian, according to today's exchange rate!
I bought this little game a few months ago, when it was on a similar offer on Steam. I lost a whole weekend playing it. It's a really excellent little game, with quite a unique gameplay aspect. You control 3 characters in the game, a thief, a knight and a wizard. You can choose to be any 1 of these 3 at any 1 point in time - but as each has different skills, you will need to use their different abilities to proceed in the game.
For example, maybe you need to levitate a box out of your way, so you would choose to be the wizard… or perhaps you need to fight some nasty enemies, in which case you could choose to be the knight. There are good fun puzzle aspects to the game which I really enjoyed too. It's well worth the $5 cost!