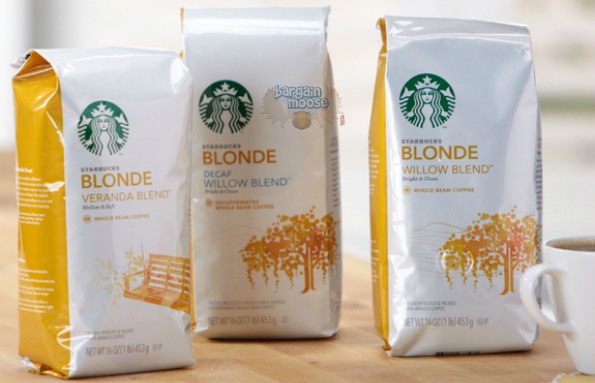 Until Wednesday, stop by Starbucks Canada and pick up a package of the new Blonde Roast coffee and you'll get any handcrafted drink for free!
The new Blonde Roast coffee is lighter bodied and has a more mellow flavour than the traditional Starbucks blends. The Starbucks Veranda Blend has flavours of cocoa and toasted nuts and the Starbucks Willow Blend is said to have light and easy to drink flavours (and it's also available in decaf).
You must buy a 16 oz bag of Starbucks Blonde Roast Coffee or Starbucks VIA Veranda Blend 12 pack to get a free handcrafted beverage.
I've been wanting to try this new Blonde Roast coffee as I find Starbucks coffee to be too strong and bitter to drink on it's own. I think I'll appreciate the mellowness of this new blend - and the free drink is a great incentive to try it this week!
Expires: 8th February, 2012