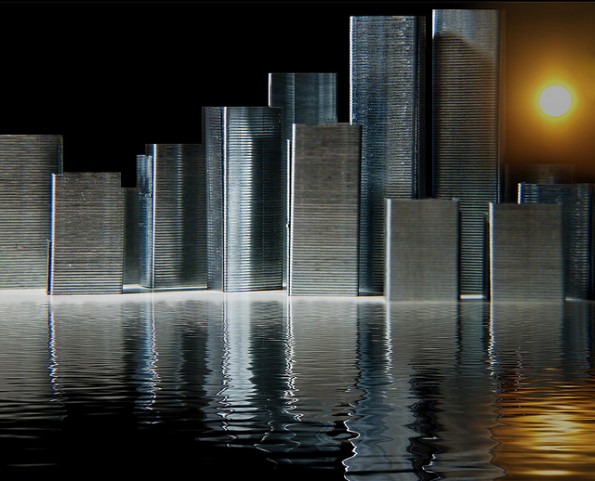 We do not often post just in store deals, but this one is such a nice little coupon! Receive 10% off anything in store at Staples Canada this weekend. By this weekend, I actually mean Friday and Saturday only.
This coupon actually has so few exclusions! You cannot use it on stamps, gift cards, self-serve copying (but maybe non-self serve?), computer rentals, phone cards, or Bose products. While I am somewhat sad about the Bose exclusion (I want one of their wireless speakers so badly), everything else is fair game. In store deals vary by city and province. My own Staples flyer had some rather paltry offerings I must say.
You want to know something that is not excluded? Apple. Yes, nowhere on the coupon is Apple products excluded from the 10% off. The entire category of laptops is also fair game so you can find an awesome deal on a laptop and then stack this coupon on top for an even better savings. That is how I bought my mother's laptop actually! I found a base model for $50 off and then I had a printable coupon that saved me an extra $20 or so.
This coupon also does not exclude tablets or MP3 players or any of those other yummy pieces of technological ingenuity. Purchase a new headset, a new smart phone, or load up on office supplies while you are there.
Online and maybe in-store as well, the new Apple iPad Air 2 tablets are on pre-sale. You could always see if you can use the 10% off coupon code on a pre-sale. Frankly, you are paying up front for the device on one of the days the printable coupon is valid and it does not explicitly say that the coupon cannot be used against pre-sales. I assume you would end up fighting with the Staples store manager on this one. However, if you love the next best thing it might be worth a try. Getting 10% off a brand-new (not even technically released yet) iPad Air 2 would be awesome!
If you use the printable coupon, then please let me know what you manage to score with it especially if you manage to score a fantastic tech deal! I always love hearing about those.
Staples Canada reserves the right to limit quantities. For this and any other Staples coupons, visit the forum.
Image credit: Lee Morley
(Expiry: 25th October 2014)