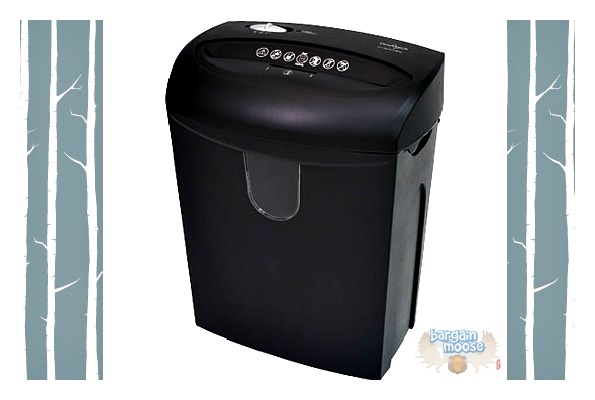 Get the Omnitech 12-sheet cross-cut shredder for $50 off at Staples Canada, now only $29.98.
Protect your privacy and even your identity with a shredder to shred all of your important and not-so-important documents. Thieves can easily get a lot of information about you from your recycling or garbage. This shredder has an enhanced level of security with a cross cut of 0.2" x 1.61" in shred size. You can continuously shred with 2 minutes on, 30 minutes off. The basket holds 13.7 litres.
This machine shreds not just paper, but staples and credit cards as well and is quiet at only 72 decibels.
You are also protected with a one year warranty.
Shipping is free on orders over $50.
Expiry: 4th January 2013