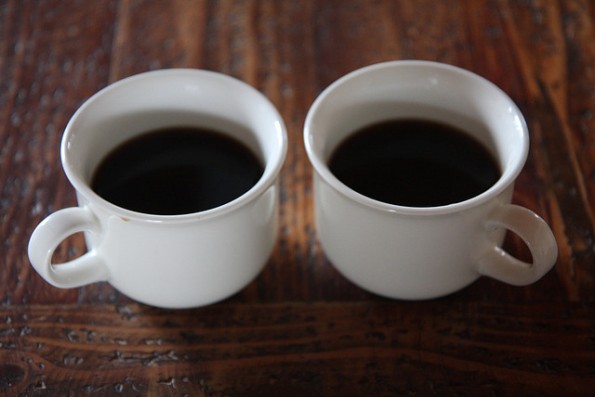 Before they sell out, any coffee lover should jump on this deal from Staples. Get a 24 pack of Donut Shop k-cups from Staples for only $8.24, with a regular price of $16.49.
There are two flavours available for this sale under the Authentic Donut Shop brand. There is original roast coffee and original dark coffee. Unfortunately for those who love sweetness in their coffee, the chocolate chip is not on sale. Also, for those who love the dark, those are sold out!
The original roast coffee is smooth with a medium roast strength and the original dark is bolder and deeper with a dark roast strength.
While I don't drink coffee, I appreciate that people who love their coffee like to stock up because they know that running out of coffee is not an option. My aunt loves her coffee and she has one full cupboard stocked with just coffee discs. She has every flavour imaginable. If you go over to her house and she asks you if you want coffee, be prepared to take some time to pick a flavour!
If you like the original flavour, you might want to get as many boxes as you can for this price. Because Staples offers free shipping on orders that $45 or more, you might want to get yourself a minimum of six boxes. If you got six boxes, you'd save the shipping and a total of almost $50 off your coffee.
Looking around the net for price comparisons, I didn't find these K-cups for less than the regular price, so this is a fantastic deal. I also couldn't find many reviews, but you might as well try it and see if you like it!
(expiry: unknown)
Photo credit: Chicacha