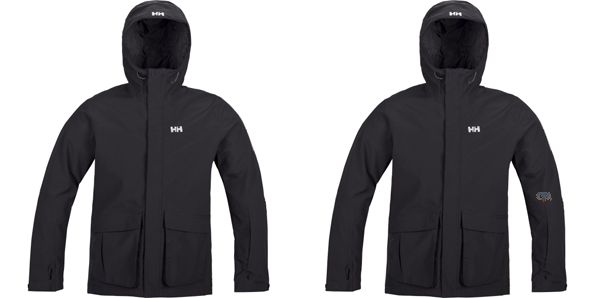 If you're looking for a high quality 2-layer ski jacket, then you should definitely check out today's deal from Sportchek. You can now purchase a Helly Hansen Mission Cornice Shell Jacket for 40% off the retail price! It normally costs $299.99, but you can now get this ski jacket for $179.99. Best of all, you'll also qualify for free shipping!
The Helly Hansen Mission Cornice Shell Jacket for men is waterproof, windproof, and can help you enjoy some comfortable full-body movement. You can learn more about this ski jacket by clicking on the link above.
I've never tried to go skiing before (although I really did want to spend a weekend at a ski resort after watching Hot Tub Time Machine... it just looked so fun, especially if someone covers "Let's Get It Started" by The Black Eyed Pees in the lodge.) I'm a disaster, and my balance isn't the best, so I don't think I would be a great candidate to go skiing. I respect anyone that can do it, because I certainly can't ski!
For those that plan to go skiing during the winter, this would be a reliable jacket to wear. The fact that it's 40% off really makes this an appealing deal, especially since it normally costs $300 on the Helly Hansen website, and it's $259.95 on Moosejaw and Amazon.
I've included a snippet of a review of this Helly Hansen Mission Cornice Shell Jacket from Active Gear Review below:
A really nice feature of the Mission jacket is the helmet-compatible hood.  Plenty of jackets claim to be helmet compatible, but in reality, are not. Helly Hansen clearly tested the Mission Jacket's hood with various ski helmets, because it has excellent visibility and movement with the hood on.
This door-crasher deal from Sportchek expires on November 10th, but this Helly Hansen Mission Cornice Shell Jacket will likely be out of stock by then, so check out this deal now if you need a new ski jacket. I hope you all enjoy the rest of your Wednesday, my fellow deal hunters!
(Expiry: 10th November 2014)