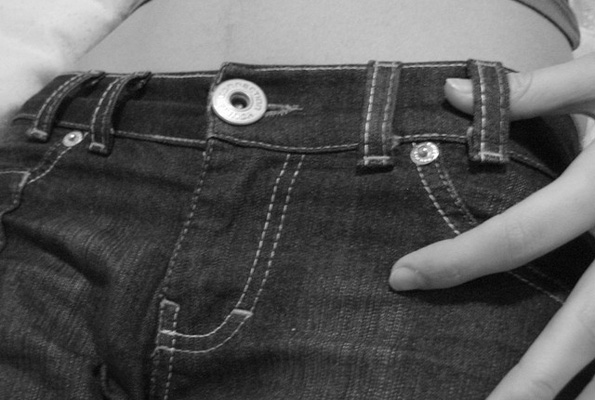 Looking for a great deal on skinny jeans? Then look no further, because I just found a fantastic one! The regular fit black skinny jeans are currently on clearance at SmartSet for just $14.99 (reg. $55) and you can save an additional 20% off with the SmartSet coupon code: SMARTFB20OFF. This means that you can pay just $11.24, which is a whopping 80% off the original price!
They're regular jeans and are advertised as being stretchy, which is a great aspect, because if you're anything like me, then hopping around trying to get into a pair isn't always easy.
Surprisingly, none of the sizes are actually sold out yet but that probably won't last long, so be sure to order a pair for yourself as soon as you can because this is a pretty awesome deal for a pair of jeans!
The best part is that the code I mentioned above can be used site wide at SmartSet this weekend on everything from regularly priced merchandise all the way to sale and clearance items. I also found this super cute perforated faux-leather moto jacket with a sideways zipper that would be perfect for a cool summer evening. Originally priced at $75, it's currently on clearance for $39.99 and can get further reduced to just $29.99.
In writing about Mexx's latest awesome promotion yesterday where you can get kids' merchandise for 40% off and adult styles for a discount of 30% off, I mentioned that accessories play an integral role in any outfit. So be sure to check out SmartSet's accessory page as well since there are a number of great finds like the twisted multi-row ring, which comes down to $3.74 or the tortoiseshell statement necklace for $6.74.
Be sure to go for the $75 minimum threshold for free shipping to avoid paying any pesky fees.
(Image Credit: Ricardo Oliveira)