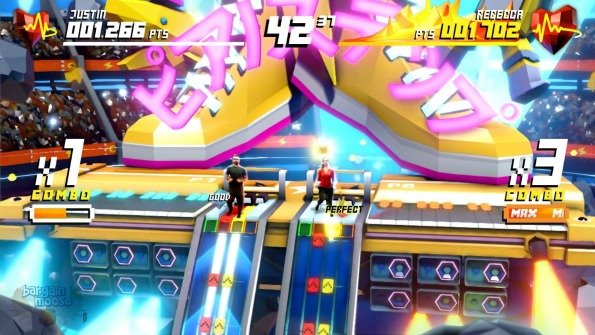 Shape Up for the Xbox One is on sale for only $29.96 at Walmart Canada with free shipping. That is 50% off the regular price of $59.99 so you are saving a good chunk of cash on a brand new game for a new console.
Let us get our price comparisons out of the way first. I will let you know right away that Amazon Canada just dropped their price on Shape Up for the Xbox Up to match Walmart's price. So if Walmart sells out, you can hop on over to Amazon Canada to purchase the game. Now, while there are two companies with the same price, the game is still a good deal. Every other company I price compared with has the game for substantially higher. Shape Up is $59.99 @ Best buy, $59.99 @ Future Shop, and $59.99 @ EB games (OOS). EB Games even had recycled copies for $54.99, which are also out of stock.
This is a game you are going to want to have in your arsenal come the New Year. When you are stuffed fat full of turkey and ham and Christmas treats, you will need something to get you off your butt and burning all those calories. This game is all about making you forget you are working out by having a load of fun. Via the camera, you can work out with your friends or family. You can also save your workouts and challenge your friends.
Now, a bug taints many of the comments - where the game would just randomly crash. However, there is a simple fix for this:
To fix this issues with this game simply change the Profile Pic to a standard one. It's a strange fix, but whatever makes it work is alright.
Once you fix the small glitch, people seem to love the game:
Two workouts completed. Keeping the game! Worked up a bit of a sweat. With a nice variety of mini games and a tracker to keep you wanting to do more, this game has just enough to be a strong addition to my stable of workout games. Personally I would price it at 44.99... especially with the season pass already available.
I like how this person suggests a price he would feel comfortable paying for the game. Well, now it is $15 below what even he would pay so I suggest grabbing it ASAP.
(Expiry: Unknown)