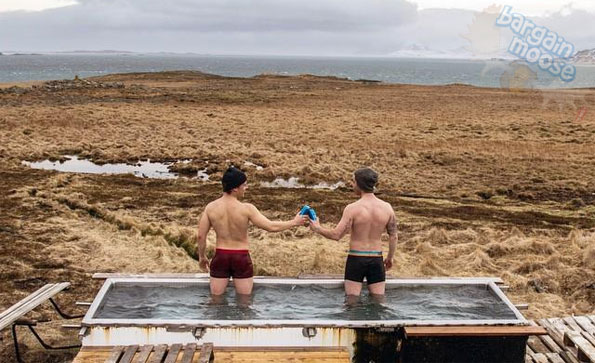 Right now at Saxx Underwear, the Fiesta boxer is on sale for $19, which is 30% off its original price of $26.95 and you can enter the code below to save an extra 15% and get free shipping, bringing them down to just $16.15 for a grand total of 40% off the original price.
An additional 15% discount at Saxx Underwear may not seem like much but for them, it's actually quite a rare discount and the fact that this offer comes with free shipping definitely makes this deal worth taking advantage of!
Click here to shop @ SaxxUnderwear.com now
CouponCode: 51915
Discount: 15% off + free shipping
Expires: 2nd June 2015
My hubby is a huuuge gym buff and whilst this might be ever so slightly embarrassing, his boxers are always drenched in sweat when he comes back from working out. TMI, I know, but because of this, I have been contemplating investing in a couple pairs of Saxx Underwear for him and the fact that I could get him a couple of different ones for nearly half the original price is very enticing!
The Fiesta boxer wouldn't actually help him with the sweating problem though as it's an everyday boxer but it's the cheapest model I could find at Saxx Underwear right now (I'm sure that he would love the black/sage one the best). The great part about the above mentioned Saxx Underwear promo codethough is that it can be used site wide.
The last time that we blogged about Saxx Underwear was nearly exactly a year ago, when Avigayil wrote about the 20% discount code that they released for Father's Day. There's no denying that 20% is better than the current 15% but free shipping wasn't included and it's also worth factoring that since then, the only discount they have released were a 15% one for first time customers, followed by a free shipping coupon code, respectively. That is all! In the past year, they have had no other codes, so if you have been eyeing Saxx merchandise, then it's definitely worth jumping on this offer right now.
I have to admit that I didn't even have high hopes for the free shipping offer but much to my amazement, the shipping method at checkout indicated that the Fiesta boxers that I added to my cart qualified for free shipping without my having to enter the Saxx Underwear coupon code. Do make sure to enter it though as without it, the 15% discount won't be applied. By the way, shipping is usually only free on orders over $125.