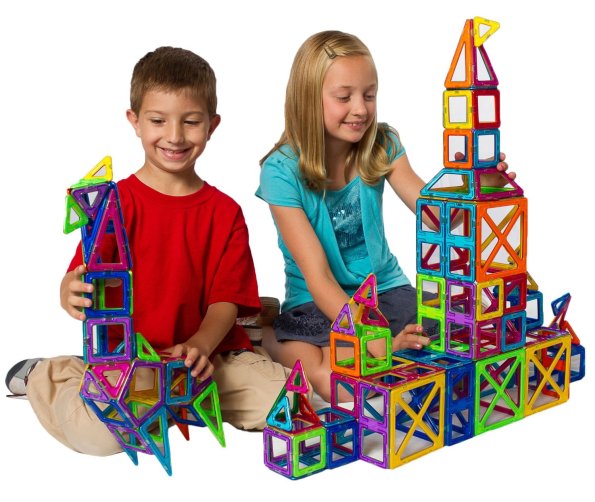 Recently on our Facebook page, I did a post asking what kind of things that people are trying to find for Christmas. We got a massive list including many popular toy brands and franchises, and we've been keeping our eyes peeled to find the best prices and bargains. Magformers was one such brand that was mentioned a couple of times, and I've found some very sweet discounts on some of these items at Amazon Canada today – you can actually save up to 39% off!
There are a ton of Magformers toys available on Amazon.ca, but NOT all are discounted. It think one of the easiest ways for me to show you all the deals is to do a little list. I've sorted this list by price range, in case you're only looking for toys in a set price range. We've got Magformers choices for those of you on a lower budget with toys starting at only $27, and they go right up in price to $700! Wow!! Here are all the details:
Price Range $0 to $50
Price Range $51 to $100
Price Range $100+
Now – ALL the above items qualify for free super saver shipping on Amazon Canada!
What About The Competition?
I just want to note that I haven't price compared each and every single item in the list above – there may be one or two that you could hunt down and find at a cheaper price elsewhere. Please do your own prices comparing before you buy. I looked on Toys R Us and I was actually quite surprised to see that they don't even sell Magformers! They are on sale at Mastermind Toys, but the prices are pretty standard. It's a similar story at Chapters as well - though there is a 25% toy sale which has started today so defniitely worth comparing there. These are good deals from Amazon and perfect to buy right now, for Christmas. However, some sets only have a couple left in stock – grab them while you can!
(Expires: unknown)