That's it. I'm going to have to borrow my cousin's baby so I can dress her up in the sweetest Christmas fashions from the Santa Baby Collection @ Zulily. These products are priced at around 50% less than the manufacturer's suggested retail value. Sizes and availability will vary. There are also some really cute accessories for baby's hair as well as touque and mitten sets.
First up, these lovely Brown Reindeer Fringe Leather Booties. They are selling for $29.99. We know these are actually Rudolph. Look at the shiny red nose!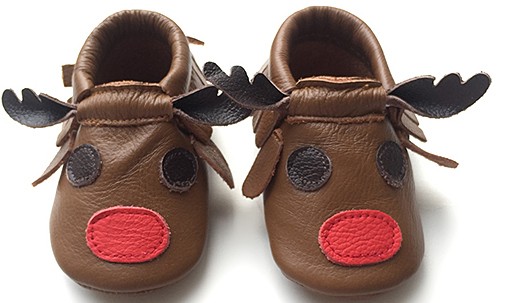 What baby doesn't dream about driving the Christmas tree on the roof of their very own car? This Kelly Green Toy Car & Tree Bodysuit is $15.99.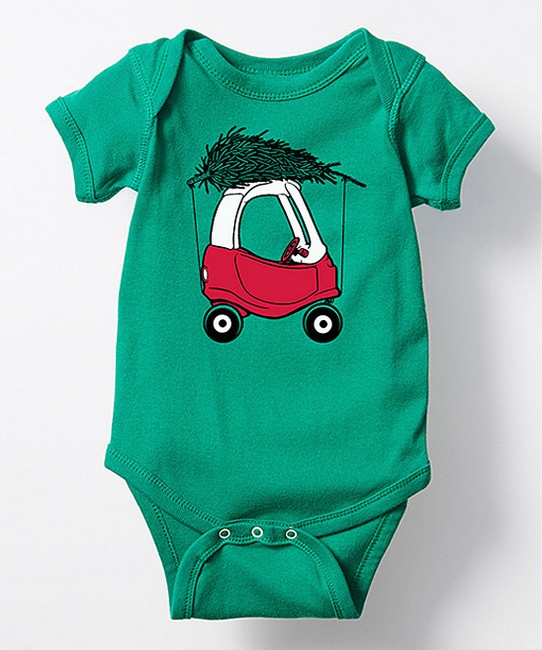 Your baby will asking you what you want for Christmas when you put them in this, and you can tell them: "A good night's sleep with my baby sleeping through the night." Red Santa Short-Sleeve Bodysuit is $16.99.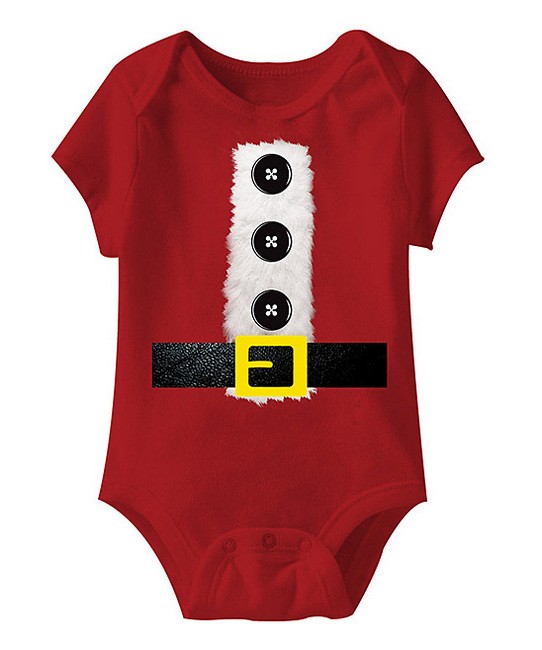 For your ugly Christmas sweater party, you go ahead and wear your Christmas sweater, but make sure you dress your baby up in this Red & Black 'Too Cute' Bodysuit. This ranges from newborn to 18 mos. for size and sells for $15.99.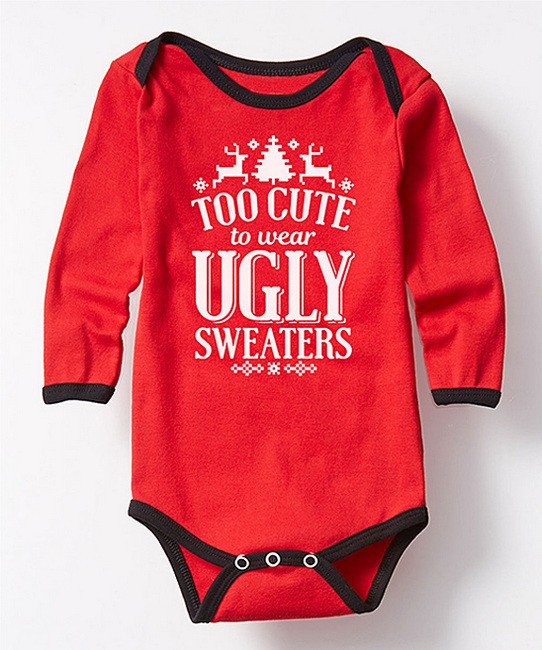 Here's a charming Navy 'Ginja' Bodysuit for $15.99 that will capture baby's heart when they see it.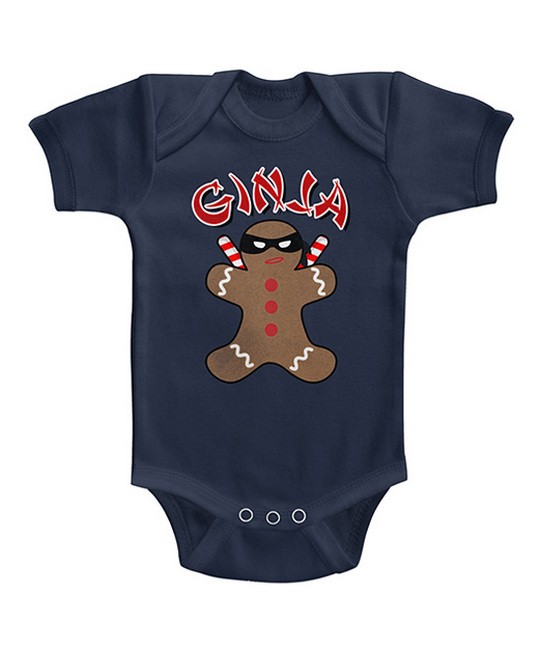 Everyone knows a baby who just isn't smitten with Santa. For the baby who feels that way, there's a shirt for that: Kelly 'Santa Freaks Meowt' Bodysuit for $15.99 and the cute factor is priceless.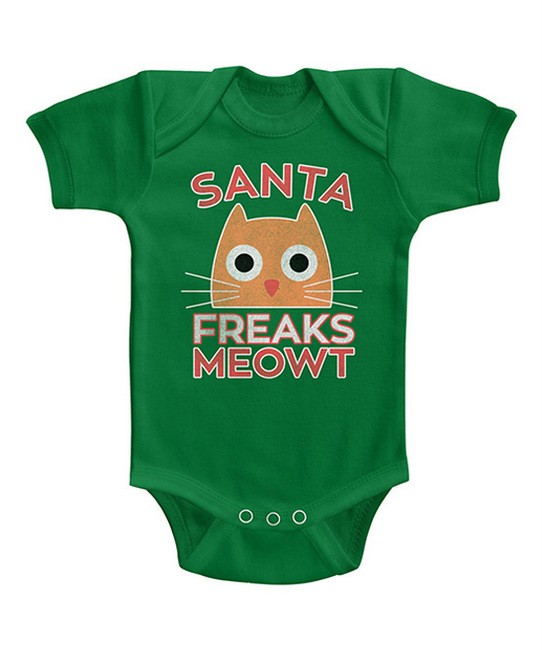 Shipping starts at $5.95. Import fees are covered by Zulily for you so there's no hidden charges.