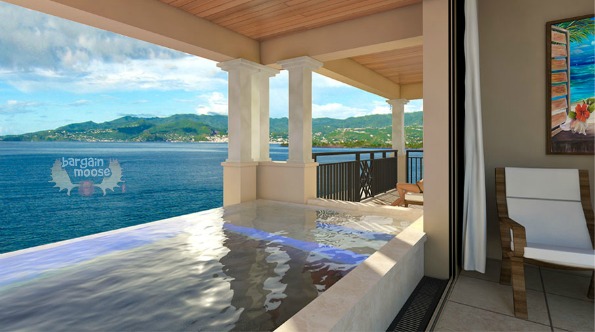 If you are planning your honeymoon or a romantic vacation away, now is the time to book with Sandals with some great deals available.
Sandals has some awesome deals on right now, depending on the resort you pick:
Depending on what resort you book, there are also deals with up to 65% off a minimum of three nights, booked by today and two free nights on seven booked, if you book by today.
I actually got married at Sandals Ocho Rios (now Grande Riviera). While we were there, they were renovating the entire resort, which honestly was not the greatest for us, but what they have done with it is fantastic. I loved staying at Sandals as it had a real romantic, couples-type feel. Since it was our wedding, we didn't want a party atmosphere - we wanted something that catered to couples - and that is what Sandals is best known for. We felt very pampered and relaxed. I'd love to go back to renew our vows in a couple of years and I have my eye set on the Royal Bahamian, which has an island all to itself or the new LaSource Grenada.
(Expiry: 30th May 2013 for most deals)