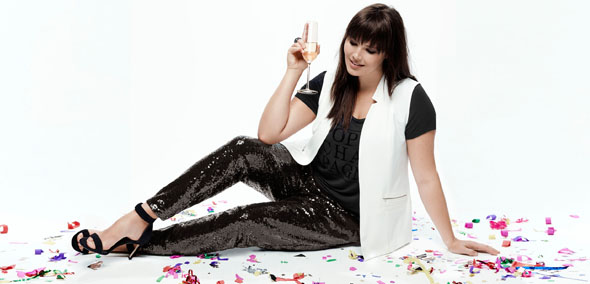 Here at Bargainmoose we strive to get you deals and coupons that you can't get anywhere else. If you like to shop at Reitmans.com, then we have the deal you have been waiting for. We have a brand new exclusive coupon code for free shipping on any and all orders. Normally you would have to spend $99 or more to get free shipping, and right now Reitmans.com has an extra 40% off sale styles. Those two offers sure can make for some excellent deals! So are you ready to see the items  you can snag for as low as $2.99?

Both the exclusive free shipping coupon and the additional 40% off are valid just until Sunday, but the hot items won't last that long. Take a browse around Reitmans.com and snag some items to update your wardrobe for the Holiday season. Here is our exclusive coupon code:
Coupon code: BMOOSEFS
Discount: Free shopping on all orders
Expiry: 22nd November 2015
UPDATE - as the coupon discounts your cart by $7.50, your cart must be $7.50 or more for the coupon to activate - still a really low minimum!
The great thing about free shipping is that you can sort the sale items by lowest price and see if anything suits your needs for a fab price. That is just what I did over at Reitmans.com, and I was pretty impressed with the items and their prices to be honest. You can get items like clothing, jewellery and more for as low as $3 once your additional 40% off is applied. All you need to do is click the item you are interested in to see the final price.
Take this Petite Printed Tank Top for instance. This top was originally $32, and was put on sale for an incredible price of just $4.99. It gets even better when the additional 40% off is applied, that's for sure. I mean, who could complain about paying $2.99 for a top including shipping?! This top comes in two colours, and right now only size XXL is sold out in the blue colour.
If I were you, I would definitely shop at Reitmans.com before these offers expire. Otherwise you will need to spend $99 to get free shipping - which is quite a high amount to spend when clothing items are priced as low as $2.99. The 40% off is just more icing on the cake, really. Where else can you get high quality items as such for this low of a price? You can check out all the Reitmans.com coupon codes in our Bargainmoose forum.