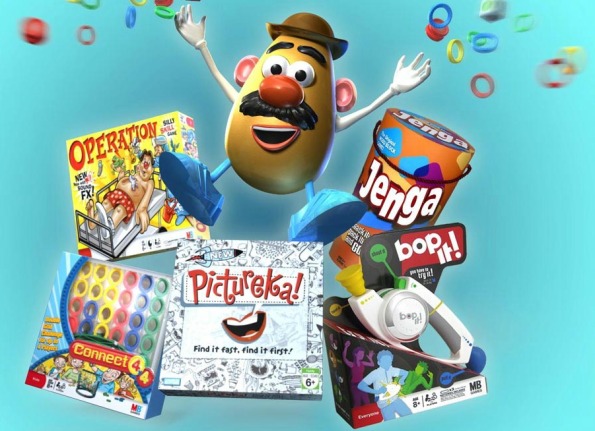 What!? I already buy Kellogg's cereal, but seriously now they are offering a free Hasbro Toy or Game when you purchase a box of Kellogg's cereal in the specially marked packages. The box will say that you can get a free Hasbro Toy or Game. How awesome is that?
So first you're going to head into your grocery store and seek out a box of Kellogg's cereal that is specially marked with this offer. Once you get the cereal box home, check inside for the PIN code which will be printed on the inside of participating boxes. Then you can head on over to the Kellogg's website and follow the instructions. In the end, you will get a voucher for one free Hasbro toy or game valued at $15 including tax, or a voucher for $10 off the purchase of a Hasbro toy or game valued at $25 or more before tax. With Christmas coming up, you will want to jump on this offer.
The cereals included in this offer are:
Corn Pops 515g
Froot Loops 580g
Kellogg's Frosted Flakes 650g
Rice Krispies 650g
Mini-Wheats 700g
Mini-Wheats Brown Sugar Flavour 700g
Kellogg's Krave Chocolate Flavour 564g
Get your pin code entered asap, because your Hasbro coupon code take 4 to 6 weeks to be delivered, which puts us awfully close to Christmas doesn't it! If you eat a lot of cereal, you can redeem these vouchers up to 5 times! That means you can cross 5 kiddos off your Christmas list this year, or get fun games for adults even.
This offer will be available through February 14th 2016, but the coupons you receive will expire on March 31st 2016. One pin code will entitle you to receive one voucher for a free Habsro Toy or Game valued at $15. Unfortunately these coupons do exclude the Wizards of the Coast and Avalon Hills games. Once these coupons for a free Hasbro Toy or Game run out, people will receive a coupon for $10 off a Hasbro Toy or Game over $25 instead. You are limited to five coupons per mailing address, which is pretty awesome if you ask me.
(Expiry: 31st March 2016)