PrincessAuto: Boxing Day Flyer Sale Preview!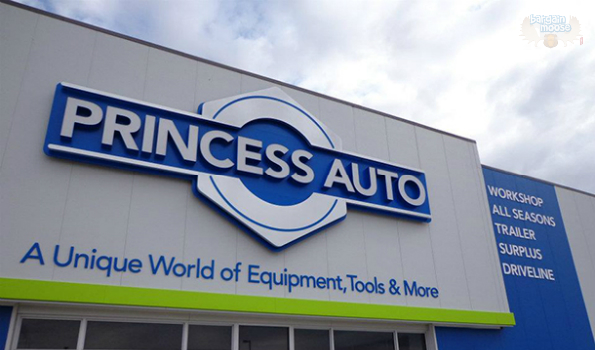 Get a gift for your garage at Princess Auto's Boxing Day sale! It starts online and in-stores on the 26th December 2013, and here is some info about it.
Princess Auto always has good prices, on sale or not but when they have a sale, well, it just makes shopping there even better. Their Boxing Day flyer is huge so I'll pick out just a handful of items but make sure you check out their flyer to get all the deals.
The one thing I wish Princess Auto wouldn't do is have these "special buys" all the time. In this article it's the 168pc Tool Set and the Freeman Air Nailer Kit that offend. There is no before and after price and no indication of what you are saving. I did some research on these and found that the Freeman Nailer Kit is around $230 normally but I couldn't find the same Tool Set as the one that is on sale. I found similar ones for around $180 on Amazon.com and $150 on Sears.com but those are both American.
Princess Auto also has a deal on right now where, if you buy more than $75 worth of stuff, you get up to $39 off shipping. Here's the full Princess Auto boxing day flyer:
[gallery columns="2" link="file" ids="154114,154115,154116,154117"]
(Expires: 31st December 2013)