This is a deal for those Bargainmoosers who also dabble in a bit of the old video gaming, like myself. Assassin's Creed 2 is an upcoming game, and it looks like it is going to be pretty big in the gaming world. If you are interested in pre-ordering your game, Amazon Canada has a decent offer available, which is worth considering.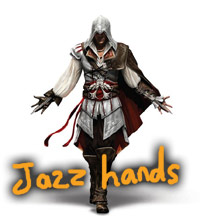 This is the deal: if you pre-order the game now, Amazon will also give you a free $10 gift card to put towards your next video game purchase. It's a nice bonus if you were thinking of buying this game anyway.
Remember - Amazon also has a pre-order price guarantee; if their price decreases between now and the release date, you would only be charged the lowest price.
The prices vary across platforms, starting at $59.99 for the basic edition, up to $89.99 for the limited edition game. The game release date is the 17th of November, so not long left!
This deal ends on the 16th November 2009.