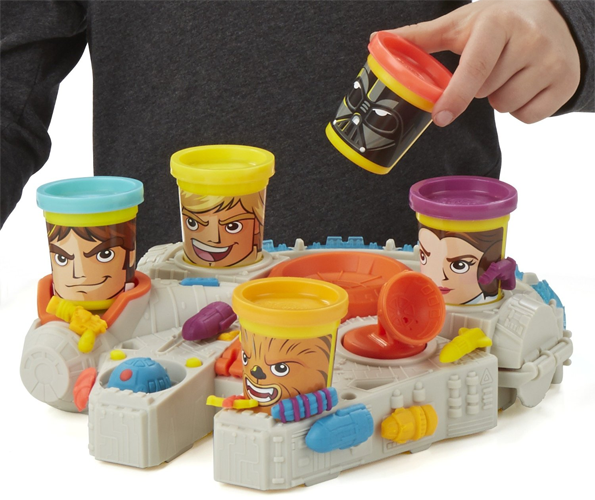 Oh wow!! I just stumbled on this item in the Black Friday sales on Amazon.ca, isn't it amazing!! It is the PLAY-DOH Star Wars Millennium Falcon Featuring Can-Heads and the kids would love it. Wait a minute – I LOVE IT!! The original price on this item was $26.99 but you can grab it right now for only $14.68!
This Star Wars / PLAY DOH crossover comes with free shipping for Amazon Prime members, or free super saver shipping on a $25 spend.
Wouldn't this make a super Christmas gift for a young'un? My daughter would simply LOVE this too. In fact, she's standing beside me right now and she's also saying "OH WOW, STAR WARS." Like mother, like daughter, eh??!
The Play-Doh Star Wars Millennium Falcon is in the lightning deals on Amazon, so I am assuming it won't last very long at this price. It definitely won't last longer than today.
How much is this item elsewhere? The exact same item is $28 at Toys R Us, $27 at Walmart and $30 at London Drugs. The Amazon price FAR surpasses all these deals, and it's a brilliant final price. Even better if you are a Prime member too!
There are no reviews on Amazon.ca but there are more than 30 here on the dot com, if you want to have a read. The majority of people give this toy a four or five star rating, with the kids enjoying it very much indeed.
(Expires: 21st November 2015)