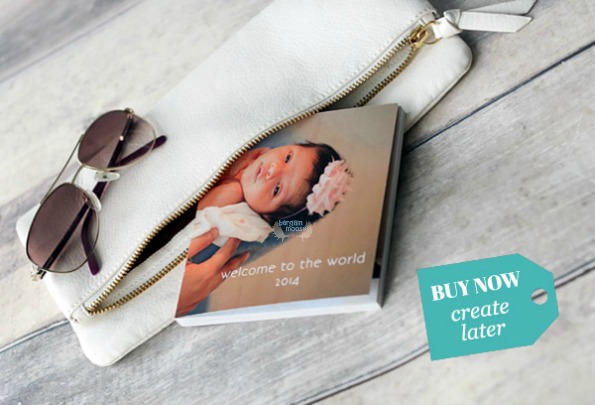 Picaboo has a new style of photobook out called the mini book. This mini book will normally sell for $19.99, but you can buy vouchers right now on their site for only $10 for one book, $15 for two books and $25 for four books.
These mini books are super cute and perfect as a pocket or purse-sized gift for Nana or Grandpa. Have a new babe who you want to show off to all your work colleagues? Take this little book with you and everyone will want to see your new spawn. I don't like when people want to show me photos on their phone because then they either hold their phone and you can't see it properly or you hold their phone, while they keep their hands right under it to make sure you don't drop it or look at something you shouldn't. So awkward. Get rid of this awkwardness with ease and without dropping a ton of money.
Even better, you can create a photobook for yourself of any size, then make a mini out of the book as a gift for someone else. This might even make the perfect stocking stuffer for your kids, and now I have to get this deal! My kids love seeing their photos in photobooks and I could put their year together in these little books and Santa can put them in their stocking. They don't need any more dollar store toys in there!
There are two sizes of mini books - 5x4 landscape and 5x5 square. I like the square style, but it obviously isn't great for normal formatted photos that are longer. Each book has 20 pages.
I'm going to get the four book option, one for each of my kids and one for my husband. What I really love is that I can buy this deal and I don't have to rush to get a book created as the promotional value of the voucher doesn't expire until February.
Shipping is $8.99 for one photo book and another $1 per additional book. All prices are in USD and Picaboo does ship from the U.S. With much experience ordering U.S.-based photobooks, I've never been charged duty, although this doesn't mean you won't.
(expiry: unknown)