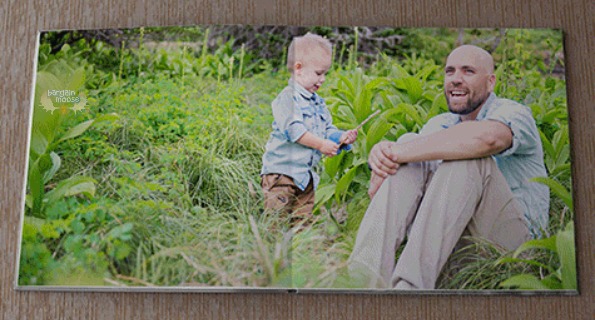 Picaboo has a fantastic deal on right now. Buy a voucher for $15 and get $45 worth of product. This means you'll save $30 on whatever you buy.
While you can buy multiple vouchers and use these vouchers across multiple orders, you can't use them with any other promotion. Even still, I think this might be the best deal currently available. For example, right now with promo code, you can get 25% off and free shipping. An 8"x6" hardcover book is $19.99 and shipping is $8.99. With 25% off and free shipping, you'd save a total of $12.99. Using your voucher, you'd pay $15, order your photo book, pay for your shipping, spending $23.99, with $25 more left to spend on the voucher. Like I said above, you can use the voucher towards multiple purchases, so you don't have to spend $45 in one go, which is great, though, to save on shipping, you might as well.
I think these vouchers make wonderful gifts and it's too bad the school year is over because I would have loved to give these as teacher gifts. They are the amount I like to spend, but the teachers get much more than what I've spent. These could make good gifts for bridesmaids, shower guests or wedding guests too.
If you are so inclined, you could make some photobooks for your wedding, using multiple vouchers. I think that would be very cute. You don't just have to get photo books, you can also get phone and tablet cases, canvas prints, calendars, cards, prints and more. I'm definitely going to get myself a couple vouchers to use in the next little while for prints and canvas prints. You just can't use it on Yearbooks. Your promotional value expires on November 6th this year, but if you don't use all your vouchers by then, you can still use the $15 amount you spent, which never expires. This means you have nothing to lose.
(Expiry: 31st July 2014)