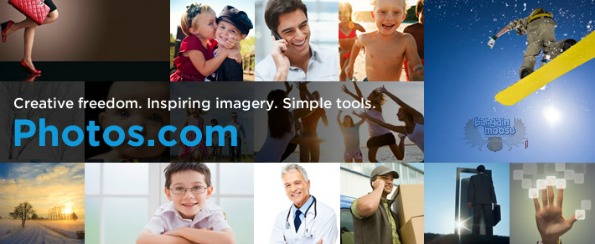 Photos.com is offering a coupon code for 15% off a new single, online, subscription. Just enter coupon code at checkout.
Couponcode: GRKPC46N
Discount: 15% off new subscription
Expires: 30th September 2012
There are over 5 million photos and illustrations to choose from. Single images are priced from $1.99 each, but with a subscription for a year, you can get 100 images a week at $0.19 each.
With all the categories of images available, you would definitely find enough, regardless of the project you're working on.
Some of their most popular categories are:
That's just naming a few, there are far too many to list. The price is based on product size and download quantity. For a single image at 503 x 240 px, the price is $1.99. The 720 x 486 px is $4.99 and the print size 2202 x 1573 px is $7.99, but with an annual subscription, you can have 100 images a week at any size for just $980. and with the 15% discount you pay only $833.
There are also subscriptions available for 3 months and 6 months at a slightly higher charge per image.
I wouldn't mind trying this, considering the amount of times I've been looking for that perfect image or photo and then upon finding it, can't download for some reason or can't adjust size, because it affects quality. It's particularly handy if you run a business or website, and you need access to royalty free images on a frequent basis.
Check with us to find the latest Photos.com promo codes available before you shop.
(Expiry: 30th September, 2012)