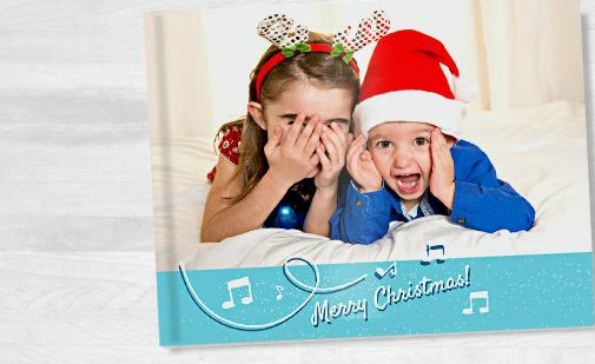 With Christmas on its way, now is the time to make those photobooks you'll want to give as gifts. Photobook Canada has a 10th anniversary sale going on where you can buy vouchers and save quite a bit on the cost of your photobook. This is similar to when you'd buy a voucher on a site like WagJag, but you buy it right off of their site. One fantastic deal I found was on the 11" x 8.5" medium landscape imagewrap hardcover book. It will include 40 pages and this usually costs $65.99, but you'll save 69% and pay only $20.
I think this is a stellar deal considering I just made myself a photobook of this size that had 60 pages and it cost me $45 and I thought that was hot. I got my photobook from Photobook Canada and I was very pleased with the results. I put it out during a birthday party I had and everyone was so impressed and was asking where I got the book from and the costs. I plan on getting a few vouchers and making my family their own books this year - it is just fitting in the time!
I have been making photobooks for years for my kids and family and I used to pay so much more money - like $80 a book for a smaller book. Now that I am deal saavy, I would definitely much rather pay only $20!
You do have other options with this book, including adding more pages or getting lay flat binding, all for a fee. You can also upgrade the paper type if you choose, but I found the basic paper was perfectly fine. If this was for a wedding album, I may update the paper type just because it is a special book.
The only kicker is the shipping costs, which are standard at all of the photo publishers. I rarely see free shipping deals at these places. This is going to cost you $11.99, but your total price will then be about $32, which is still really good!
It does say the expiry is in one day but this deal was on yesterday saying the same thing, although I do have to say I saw a deal a while back from them that really did expire the next day, so its up to you if you want to wait.
(Expiry: 15th October 2015)